In focus: Mobility, smart cities, sustainability
How will people live, work, and be mobile in the future? How can companies make future-oriented decisions and do business responsibly?
These are just some of the questions that drive the Ubilabs team. Our specialists in data & location technology are working on solutions that will shape our digital future and make life more mobile, intelligent, and sustainable. One of our focal points is the development of individual solutions for the challenges of new mobility, smart cities, and sustainability.
New Mobility: Data moves the future
Few things have developed as rapidly in recent years as mobility. Without location-based data, this would hardly be possible. With the power of our location and data expertise, we support companies in making mobility solutions more efficient and sustainable – for smart ecosystems, intermodal driving services, and demand-optimized fleet management.
Whether through the use of visualizations, interactive maps, or digital dashboards – data insights have a decisive influence on business success in many areas of the mobility industry:
Free-Floating Sharing
Ride Hailing
Intermodal concepts
Electric Mobility
Custom Mobility Solutions
Smart Cities: Living better in the city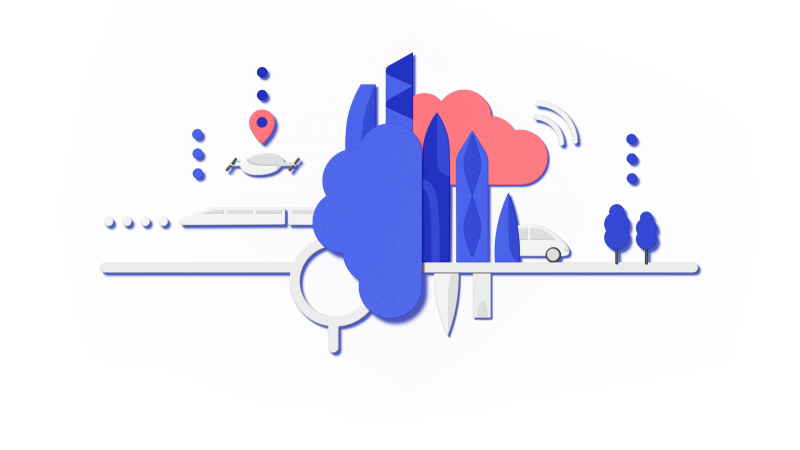 What would it be like to live in a big city without traffic chaos? With parking spaces that signal when they are free? Where buses and trains are punctual and not overcrowded because their schedules are based on demand? Sounds like utopia – but it's already a reality today. With the concept of the smart city.
How does a city become a smart city? With a kind of neural network based on a technological infrastructure for collecting, linking, and evaluating data. Ubilabs develops individual solutions that turn this data into insights:
Dashboards translate data into visual, easy-to-understand reports. So that all day-to-day processes remain in view at all times and can be improved immediately.
Interactive maps and visualizations of movement data make explorative analyses possible over longer periods of time. From this, targeted measures can be derived that make community life in the city more relaxed.
Thanks to machine learning, we are now able to make predictions based on external influences such as the weather or from historical data. This makes it easier to counteract developments at an early stage and decide on new measures.
Custom Solutions for Smart Cities
Sustainability: How data makes the world more sustainable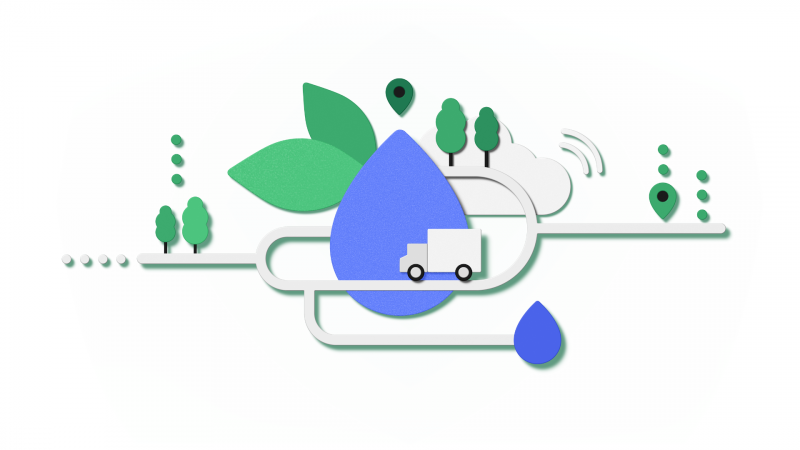 How can companies help shape a better world? How to promote sustainability? Enable more economic prosperity? Preserve nature for future generations? Our answer: with relevant data, interactive maps, effective analyses, and easy-to-use applications.
Sound knowledge and data create facts – and a basis for decision-making. This is exactly where Ubilabs' solutions come in, for example through:
Changing awareness for more climate protection: By visualizing the most important facts about climate change and providing easy-to-understand content, more and more people are able to engage with climate issues.
Reduction of CO² emissions: Especially in logistics, location-based insights help to optimize fleets and routes and thus provide a measurable contribution to climate protection.
Sustainable consumption: Transparent supply chains help consumers to make conscious purchasing decisions. Interactive maps make sustainable products easy to find.
Disaster relief: From devastating forest fires to accidents: The analysis and visualization of movement data on interactive maps can save lives.