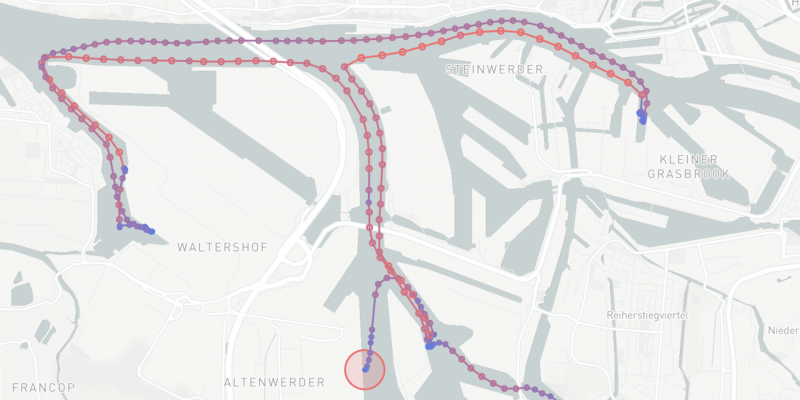 Live tracking of assets with data & location technology
Whether it's tracking vehicles, goods, or individuals, live tracking poses a number of technological challenges. With our expertise in data and location technologies, we enable our customers to track their assets performantly in real time and to draw insights from the data obtained. With solutions tailored to their individual requirements, they can optimize their processes in transport and logistics, make their mission planning more efficient, and bring live events particularly close to the fans.
Tracking ship traffic in real time
Equipped with the right technology, companies can easily track their assets. In a joint research project with HVCC, for example, we analyzed the movements of barges and visualized the historical and real-time data in Looker dashboards.
Bringing sports events to life
Live tracking in sports: the key to fan experiences that get stuck in their heads. For Red Bull X-Alps and the Tour de France, we developed immersive web applications where athletes could be followed via live tracking on 2D and 3D maps in real time – from the comfort of home or on the go.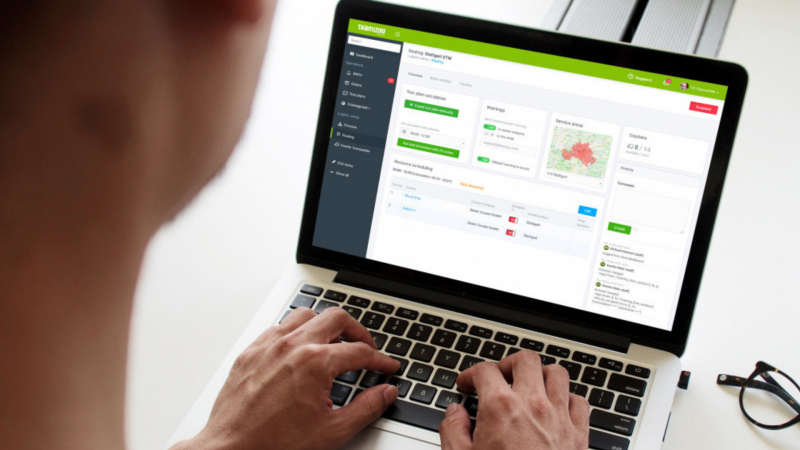 Optimizing logistics on the last mile
Reliable route calculation, automated delivery planning and real-time notifications - with the right use of the Google Maps Platform, these logistics management challenges can be reliably solved. We supported our customer tiramizoo in moving to the platform and helped them achieve significantly more efficient same-day delivery.
Our strength in the development of live tracking solutions
With our experienced team of developers and consultants we develop individual, award-winning solutions for live tracking of assets.
Learn more about our services
What live tracking can do