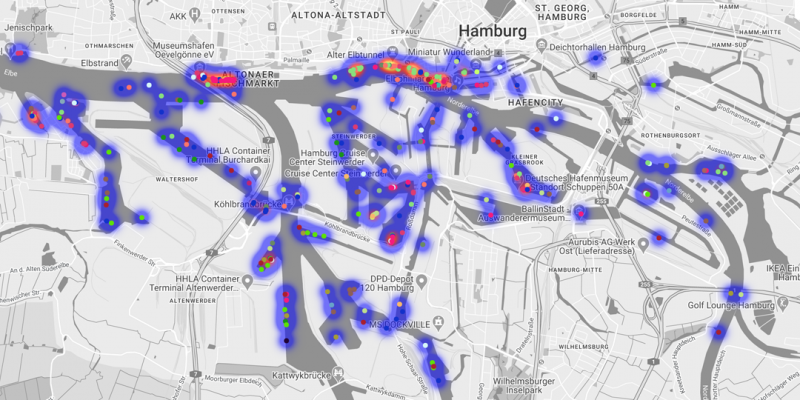 Modern Business Intelligence With Looker
With Looker and the first Google partner in the DACH region at your side: Data-driven processes and centralized real-time analytics paired with 16 years of experience in Data & Analytics. With a team of certified Looker developers, data scientists and data engineers, we support you along the entire data journey.
As one of the first official Looker partners in DACH, we have been specialists in data analysis, data processing and data visualization with the business intelligence tool Looker for many years. We advise you on license management and your direct contact person is available to help you with questions and problems. Our certified Looker Developers, Data Scientists and Data Engineers support you in implementation and integration to get the best out of your data. In workshops and trainings, your employees will be professionally trained in the use of Looker to make data-driven decisions accessible to all.
Our services for the BI tool Looker
Full use of the analysis platform Looker
Personal contact, all services from a single source
Benefit from 14 years of experience in Analytics, Data and Google Cloud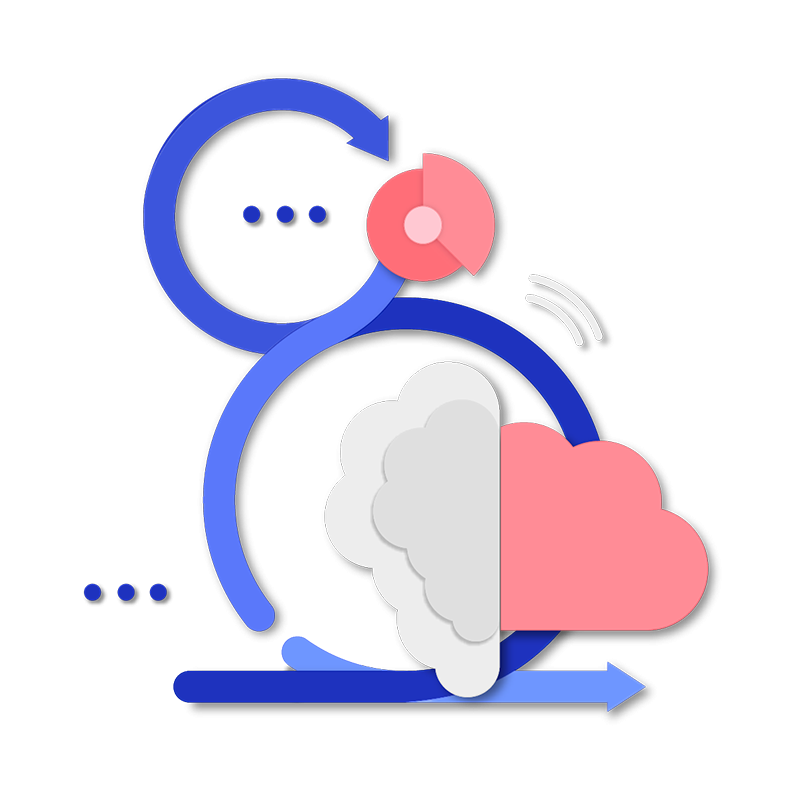 Customized Looker support for your company's needs
We will support your company from the first steps onwards on your journey to implementing Looker into your workflows. Our certified employees are personally available to answer your questions. We offer the following individual support services to our customers:
User Assistance: Provides users with guidance on using Looker, creating reports and dashboards, and understanding the platform's general functionality.
Technical Support: Assists with technical issues and challenges that may arise when integrating Looker into existing systems. This may also include troubleshooting.
Consultation on Performance Optimization: Offers advice on how to monitor and optimize Looker's performance to ensure efficient execution of queries and visualizations.
Data Modeling Consultation: Supports the creation and maintenance of data models using LookML. This could involve assistance with developing complex models, creating calculated fields, and integrating data sources.
Best Practice Consultation: Advises customers on best practices to fully leverage the potential of Looker. This could include recommendations for dashboard design, effective use of filters, and data interpretation.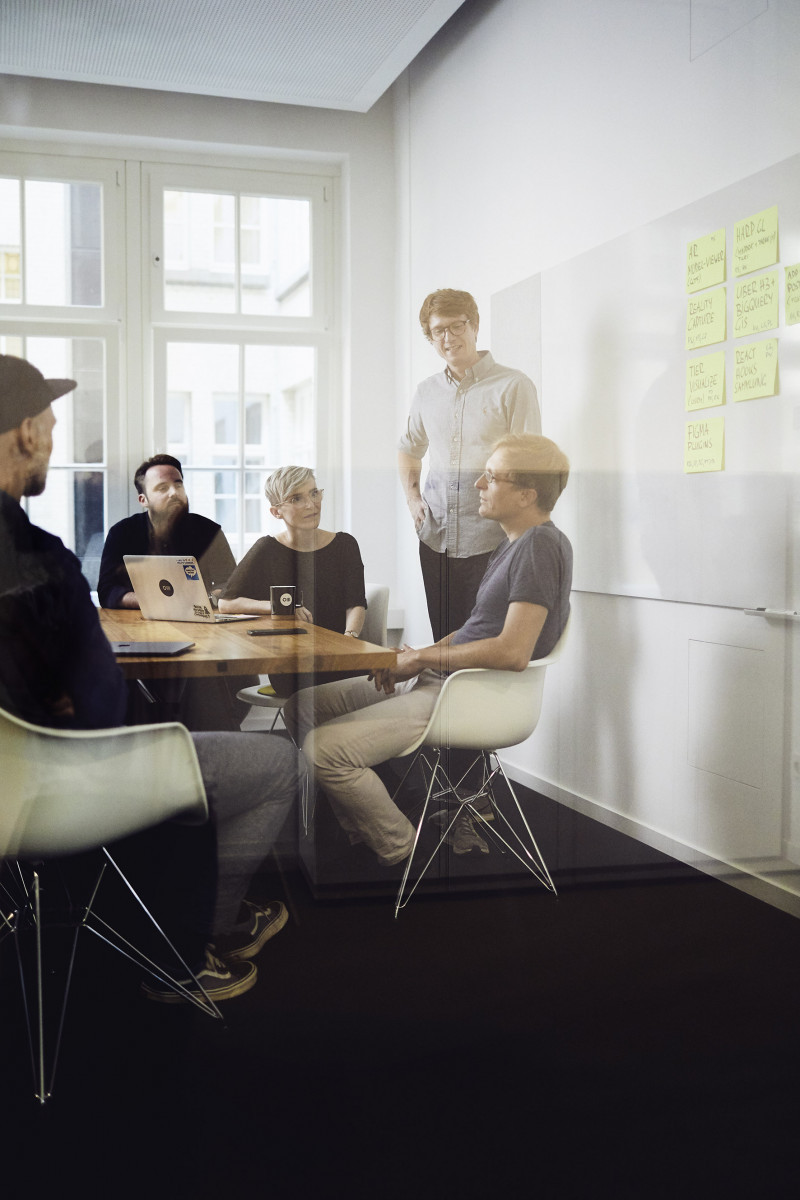 Personalized workshops for your use case
In addition to our consulting services, we also offer specialized workshops on the business intelligence tool Looker. The workshops executed by our Data Scientists and Data Engineers are individually adapted to the needs of your company and perfectly tailored to the participants - so that everyone can make data-driven decisions and take action in the future. Our workshop offers include:
Introduction Workshop for Standard Users and/or Explorers: A basic workshop aimed at beginners, providing them with an overview of Looker's fundamentals, from navigating the user interface to creating simple reports and dashboards.
Introduction Workshop for Developers: This workshop is tailored for users who already have a basic understanding of SQL and are training to become LookML developers. Basic Data Modeling in Looker is covered, using LookML.
Advanced LookML Workshop: This workshop is tailored for LookML Developers that already have a basic understanding of Data Modeling in Looker and who want to dive deeper into more advanced concepts. The specific topics are agreed upon with the customer beforehand.
Data Analysis Strategy Workshop: This workshop aims to develop a customized BI strategy based on the specific business requirements of the customer. Topics covered include KPI definition, data source selection, and analysis objectives.
Our offer for your supply chain management: building a robust supply chain without data silos
Need help building a robust supply chain? Take advantage of our cloud-based supply chain management offering using Looker.
Optimize your supply chain with Looker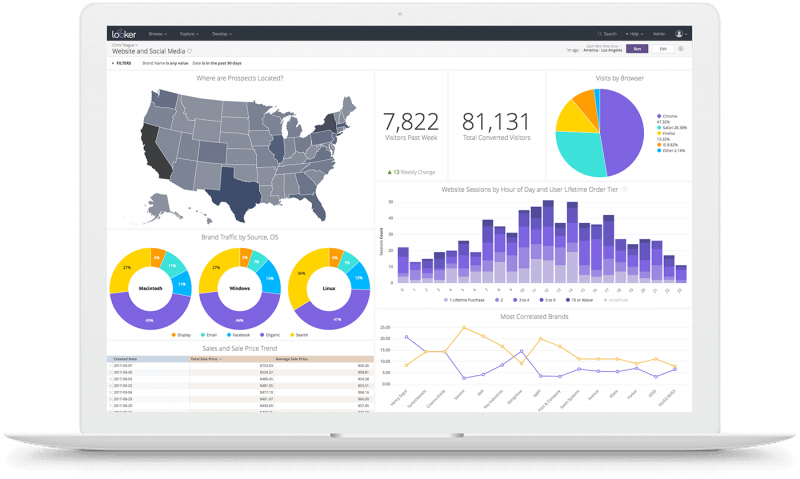 Partner benefits for license sales and consulting for Looker at a glance
In-depth consulting on data analytics and business intelligence in the Google Cloud
Service and support by certified Looker developers, cloud experts and data engineers
Everything from a single source - without additional costs: Looker license on account, reliable support, fixed contact person
Training & workshops for your employees, individually tailored to your company and your requirementsRapid Deploy: we accompany the implementation of the platform in your company
Your advantages with the Business Intelligence Tool Looker
Unified, trusted and complete view of all business data and centralized business metrics in the database.
Any department, any employee can perform data analytics on their own, based on one data foundation or "single source of truth", reducing the burden on IT teams and analysts
Use and analyze data without data analytics skills
Agility and process control through analytics over a semantic data layer that is embedded directly into your software and running processes and can scale according to growth
Data-driven workflows strengthen operational processes with comprehensive data available in near real-time
Machine learning enables robust predictions
Proactive control over data processes, governance and security