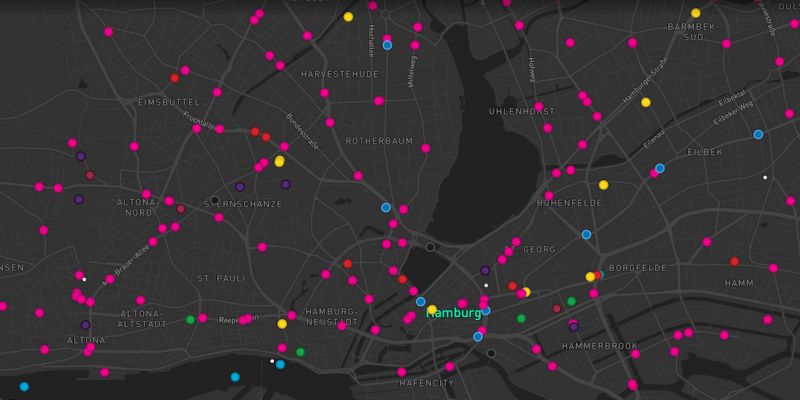 Data Visualization
We create insights by making data visible on the map. We create data visualizations that go beyond standard requirements and enable companies to optimize their processes.
We bring data to life on interactive maps, in time series and in dynamic charts. With networked visualizations, we make it possible to narrow down the data according to various factors and to draw out specific answers.
Our services include data preparation, conceptualization, design, and implementations of interactive data visualizations.
With expertise in geospatial analytics, we create high-performance data visualizations in the browser that are easy and intuitive to use. From live data visualizations for sporting events to operational dashboards for snowplows, we enable our clients to effectively and optimally analyze geospatial data, live track assets, and monitor processes.
Our strength in developing data visualizations: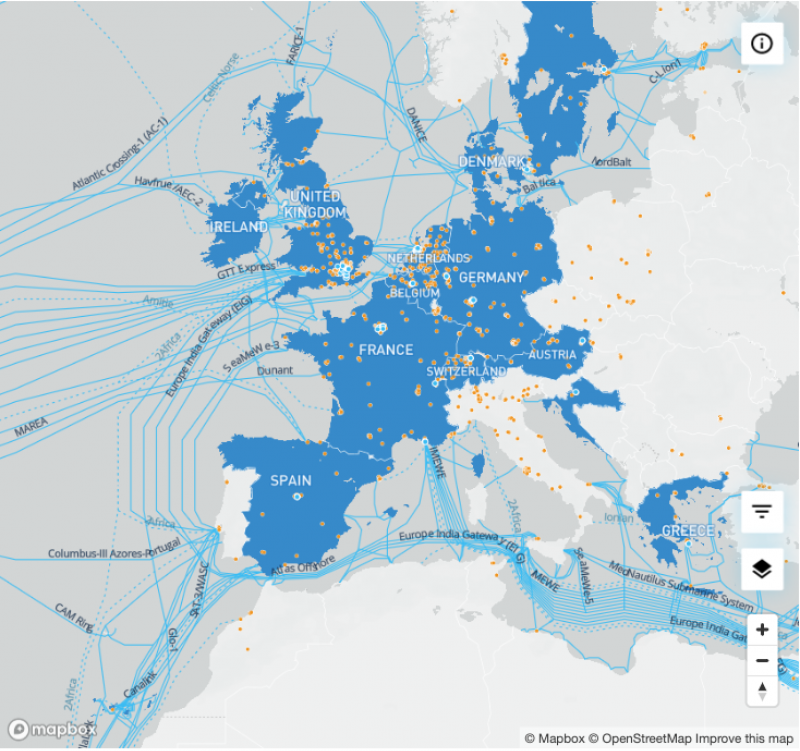 Data visualizations provide a holistic view of your business by analyzing your current and historical data
Visualizations empower you to make informed decisions to optimize internal processes and operations
With our expertise in location-based data, we develop customized solutions for diverse industries such as mobility, logistics, travel, retail & e-commerce, real estate. Our solutions go well beyond the approaches of standard solutions on the market.
We offer fast prototyping and an agile way of working for quick first impressions and results as well as close support during implementation.
By selecting the right technologies for your specific application scenario, you get solutions that support you in the best possible way.
We create user interfaces that make our applications intuitive and easy to use, ensuring high user acceptance.
Our services:
Consulting, Concept, Design and Development
As specialists, we advise our customers and provide suitable solutions for individual problems. Our applications are characterized by a high degree of usability, a high visual standard and intuitive interfaces. During development, we take a creative and agile approach in order to be able to quickly show initial results and prototypes. In the process, we develop suitable formats for high-performance data visualization in the frontend.
Consulting, Design and Development in detail
Geospatial Analytics
Due to our expertise in the field of location intelligence, we are well acquainted with the processing and visualization of location-based data. Based on geo-databases and GIS servers, we create additional data layers for interactive maps that make geo-based data accessible to users in high-performance visualizations.
Tracking and Optimization
We set up systems to analyze and process large amounts of geodata and develop front-end applications to control and monitor these systems and evaluate the analyses. We know how to collect this data, how to process it, how to transfer it to browsers in a performant way and how an interface should be built and designed. This way, we enable companies to use data visualizations and data analyses to make optimizations.
Solutions and project examples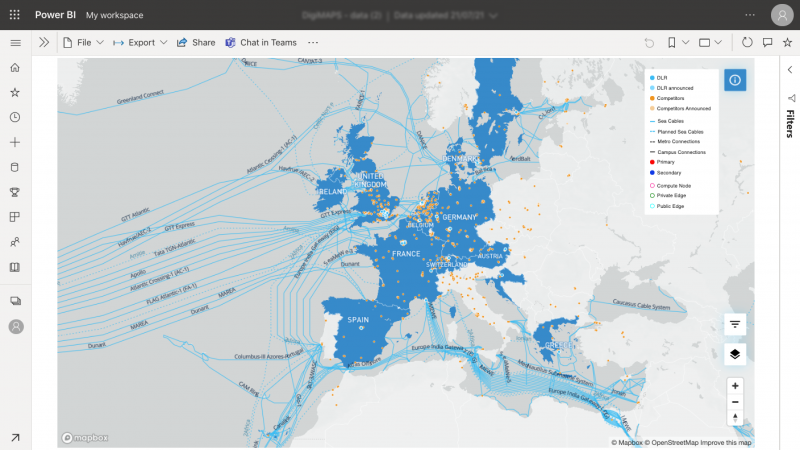 BI Tools with maps: Custom Widgets
With our custom module in a BI tool, we created a way to consolidate data from the customer's proprietary database on server locations, competitors, submarine cables, and server capacity into a clear map. InterXion uses a business intelligence solution, and our extension fits seamlessly into their existing infrastructure and dashboards.
Project: Custom widget for InterXion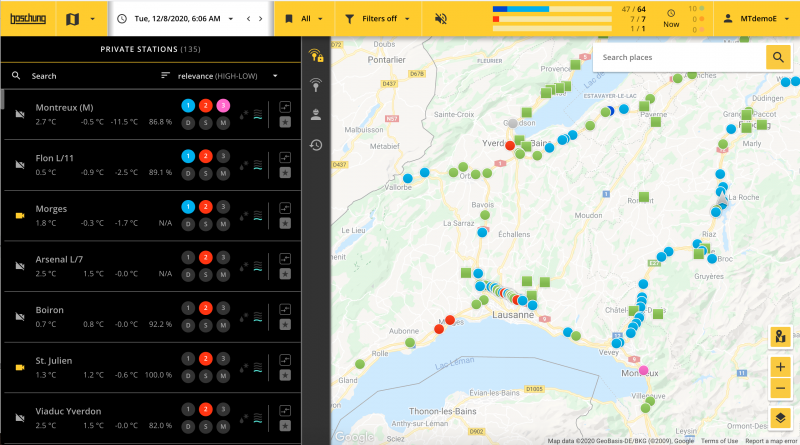 Operational Dashboards
Operational dashboards allow companies to monitor and control their assets. 
For the bVision project, we developed a holistic visualization and management system for road surface management in which data from weather stations was displayed on interactive maps. This allowed snow plows to respond to changing road conditions. Additional functions include displaying and analyzing operations, forecasting weather conditions, generating operations reports, and displaying traffic information.
Project bVision for Boschung
Für die Charité Website entwickelten wir eine 3D-Visualisierung, bei der Baumaßnahmen interaktiv verfolgt werden können

Live Tracking des gesamten ÖPNVs in Hamburg
Visualizations
Animations over a period of time also play an important role in the visualization of geographical data. 
For customers in the sharing provider sector, we visualized a mobility pipeline in chronological order as an animation. In prototypes such as Digital Twins of Hamburg's public transport system, we show the real-time data of the means of transport. For a new website of the Charité in Berlin, we created interactive 3D animations of the planned structural changes on the campus, without the website losing performance.
Charité project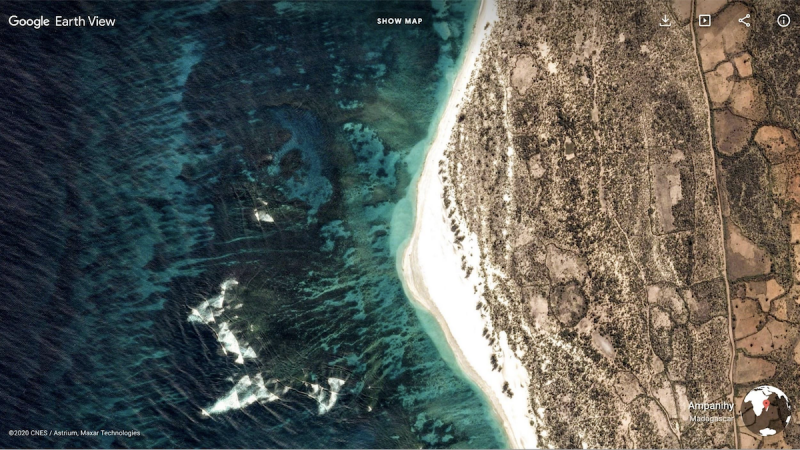 Experiences
To create immersive user experiences, we develop high-quality immersive applications. 
For Google, we have been managing the Earth View project for years, which we initiated together. Our services include ideation, conceptualization, development, maintenance, curation of the images and general development of the project. The project is a collection of over 2,500 stunning landscapes captured in Google Earth. At the heart of the project is a Chrome extension that sets a new image as the background in each new browser tab. The images can be explored in an interactive image gallery.
Google Earth View project
What you can count on
With our many years of expertise in data analytics and location intelligence, we are able to prepare particularly complex location data and present it in vivid front-end applications.
We know the big picture and take out the complexity for our clients - for accessible visualizations with ease of access.
Our large, world-class front-end team has high standards for code quality and implementation of responsive designs.
We bring 15 years of experience working with interactive maps and have worked with industry greats. We have clients in Germany, Europe and the USA.
We have been developing applications in the cloud for years and orchestrate cloud products optimally for our clients.