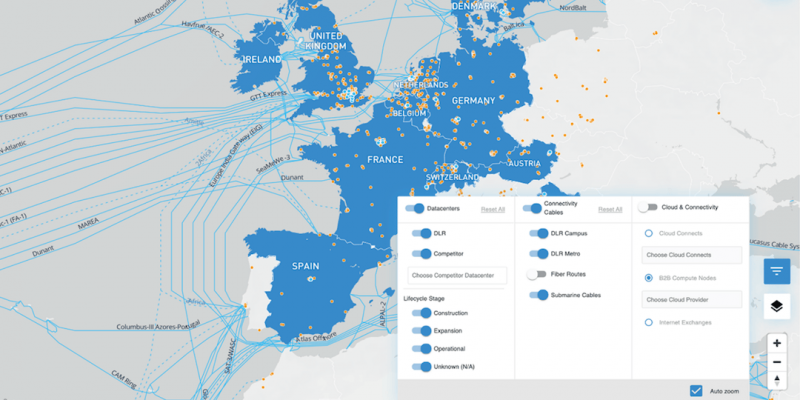 Digital Transformation with Operational Dashboards
Nothing has shaped the economy more in recent years than the constant development of digital technologies. To succeed in the age of digital transformation, companies must find ways to leverage their own data as well as external data.
The best way to do this is with operational dashboards that are tailored precisely to the company's requirements - in the form of custom software or modules for existing systems. Dashboards provide an overview of existing data, give insight into current processes, and facilitate simple, efficient, and effective data analysis. This makes them the ideal decision-making tool for optimizing processes, deploying resources more efficiently, and saving costs.
Real-time monitoring with dashboards
To remain competitive, companies must constantly monitor and optimize their processes. For F.S. Fehrer Automotive, we developed interactive dashboards that map one of their production facilities in near real time, enabling analysis and optimization of ongoing processes.
Easy data analysis without expert knowledge
Operational dashboards based on Google's BI platform Looker are particularly intuitive. No SQL knowledge is required to work with Looker and create reports or perform analyses. Users can easily formulate their own queries via a point-and-click user interface.
Derive insights, optimize processes
Large amounts of data that are processed visually are easier to grasp. This facilitates their analysis and the derivation of insights, e.g. for the optimization of processes and the more efficient allocation of resources.
For leading shared mobility providers, we develop solutions that help answer core questions about mobility services in a data-based way.
Our strengths in the development of operational dashboards
We bring data to life on interactive dashboards, in time series, and in dynamic charts. Our services include data preparation as well as conception, design, and implementation of interactive data visualizations.
Learn more about our services
What operational dashboards can do