Driven by data, making the world more sustainable
How can tech companies help create a better world? How can they promote sustainability? Make greater economic prosperity possible? Conserve the natural world for future generations? Our response: with relevant data, interactive maps, effective analyses and easy-to-use applications.
Data generates facts – and the bases for decision-making. And so we achieve, with our know-how, an important added value for projects that contribute to climate change mitigation. In this way we are helping, for example, to curb the impacts of natural disasters and pandemics. At the same time we support companies in becoming more socially aware, more economic and more sustainable. All entirely in the spirit of the 17 Sustainable Development Goals proposed by the United Nations.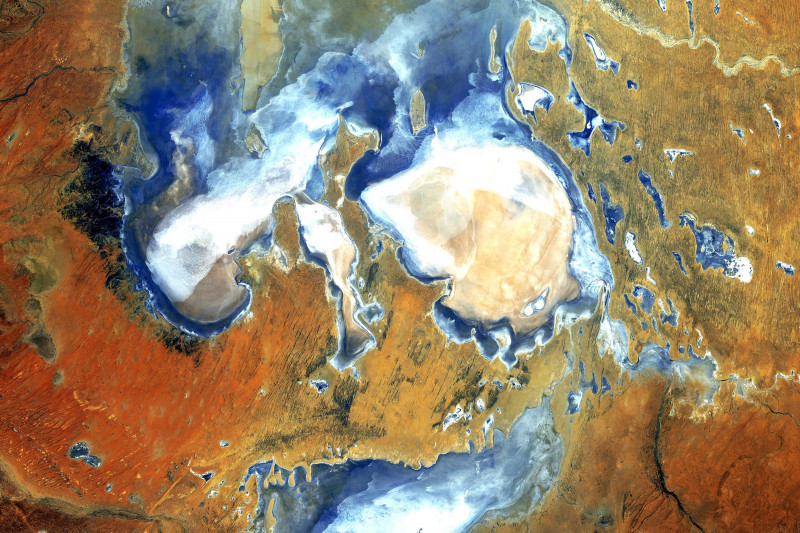 The key to greater climate change mitigation is data
Climate change is one of the most significant and most-discussed topics of our time. And there are a corresponding number of opinions about it. What helps in this discussion is well-founded knowledge. With clear and easy-to-digest content available to all people – such as the 'Climate from Space' project of the European Space Agency and the interactive climate map produced on behalf of public broadcaster consortium ARD, both implemented by us. Both of these applications allow more and more people to understand the basic climate questions and disseminate them further. How the climate influences humanity and vice versa.
More transparent and shorter: the ways are the destination 
Shortening transport routes and saving CO2: in logistics in particular, location-based findings help optimize route planning and deliver a measurable contribution to climate protection.          
Consumers also want to make informed purchasing decisions. Where was my T-shirt made? Where were these vegetables grown? And they make their purchases where supply chains are made transparent. 
More and more consumers are striving towards sustainable consumption patterns. With this in mind, Greenpeace commissioned us to develop the Reuse Revolution Map: An interactive map on which any user can enter shops that offer unpackaged produce or will fill their water bottles with tap water. 
Faster help without bureaucracy – Facebook's Data for Good
For two years now we have supported Facebook's Data for Good initiative by maintaining, optimizing and ongoing development of their central map platform. From devastating forest fires and catastrophic accidents to pandemics: the evaluation and visualization of movement data on interactive maps saves lives. We are supporting the EU in building infrastructure for rapid aid for natural disasters. The INDRIX platform highlights how regions in Europe can respond faster and better to disasters. And it shows projects and methods that can be used to increase resilience. INDRIX is a unique prevention platform that brings together information from many different sources and presents it as an index of social resilience.
Data against viruses: a targeted offensive against pandemics
Even for fighting the spread of infections such as Coronavirus, map-based tools are a promising tool. An example is KADOIN: Using the Google Maps timeline as its basis, contacts of persons infected by Covid-19 can be tracked back, helping break infection chains. In compliance, naturally, with data protection requirements. 
Be it climate protection, CO2 savings, disaster relief or the pandemic, we at Ubilabs are proud of contributing with our know-how to making the world a little safer, more sustainable and more livable.  
Bei welcher Frage können wir Sie unterstützen?