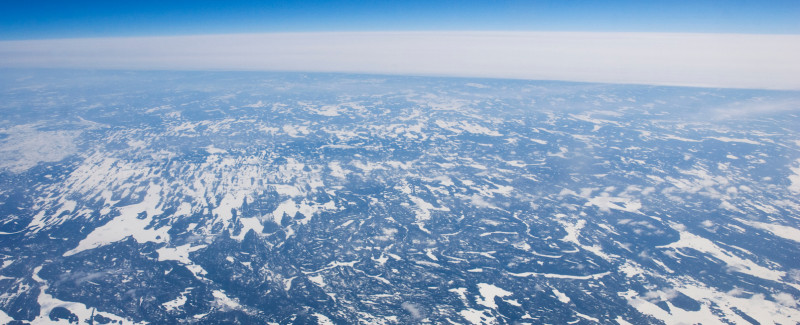 Insights |
Google Earth Engine moves businesses toward a more sustainable future
Ubilabs is the only Google partner in DACH for this remote sensing platform
The Google Earth Engine has been an important tool for NGOs and research teams to visualize, measure and analyze changes on Earth since 2010. Since June 2022, the cloud- and browser-based platform is also commercially available for companies. Ubilabs supports as the only Google partner in DACH in the provision and implementation.
Floods, hurricanes, drought: To counter the effects of climate change, many companies are already implementing numerous sustainability measures today. Internationally active companies in particular want to have a positive impact on the environment. They are trying to optimize their supply chain, counteract deforestation and the cultivation of monocultures with agreements with their producers, and reduce their C0² footprint by supporting reforestation projects. But how can the implementation and success of the measures be verified when, in some cases, continents lie between the places where the measures are conceived and where they are actually implemented? This is where Google Earth Engine comes in, as the platform has been commercially available since June 2022. With data from hundreds of satellites going back 50 years and updated every 15 minutes, changes on the Earth's surface can be tracked and followed in real time.
What is the Google Earth Engine capable of?
While in the past up to several days had to be spent sifting, stitching and cleaning satellite data to perform data analysis of satellite imagery, this can be done in a fraction of the time with the Earth Engine platform. The platform contains over 80 petabytes of remote sensing data and has been used extensively in its free version by NGOs and researchers since 2010. Using the stored data, changes on the earth's surface can be detected and developments predicted. For example, researchers can draw conclusions about where deforestation is particularly advanced or define potential risk areas based on past forest fires. Users can upload their own raster-based aerial imagery and vector data into Earth Engine to perform even more detailed analyses. The platform can be easily connected to other applications in the Google Cloud.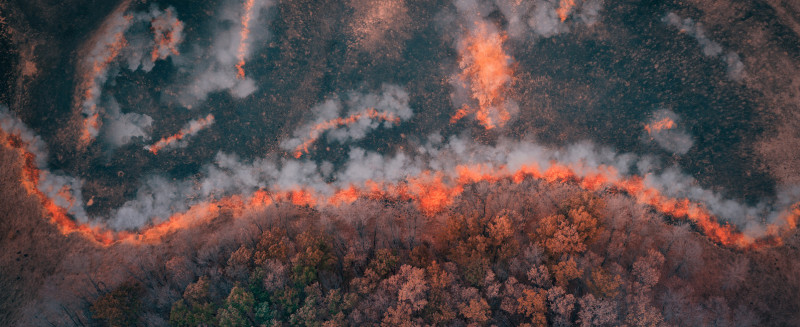 How NGOs & companies use the Google Earth Engine for more sustainability
The use cases of the Google Earth Engine are diverse. NGOs and researchers use the data
for monitoring illegal activities such as deforestation, mining and cultivation of monocultures
to track the effects of the climate crisis caused by forest fires or flooding
to make predictions about air pollution or the likelihood of a malaria outbreak
Similar application areas can now be covered commercially by companies and governments with the Google Earth Engine.
Internationally active companies with a long supply chain can check whether specifications for producers and suppliers are also implemented, i.e. whether monocultures are actually not planted, areas are used illegally or forests are cleared
States and associations of states such as the EU can detect subsidy fraud to the same extent, for example
In agriculture, predictions can be made about yields of certain seeds
Insurance companies have the ability to determine risk factors such as floods or wildfires in certain areas using data and adjust their policies accordingly
In order to decarbonize producers' agricultural practices, Earth Engine data can be used to report on and verify renewable and sustainable techniques
The potential for solar installations on roofs can be estimated using the company's own data fed into the Earth Engine, for example from drone images, as is done with Project Sunroof
Ubilabs

is the only partner in DACH for Earth Engine projects

To make it easier for companies to use the data and insights of Earth Engine, Google has established a broad partner network. Thanks to our many years of experience in the processing and visualization of location data and our Google specializations in data analytics and location-based services, we were selected by Google as the first partner in DACH for the implementation of Earth Engine projects. As experts in handling location-based data, we enable companies to optimally integrate Earth Engine insights into their operational decision-making processes and bring about positive change.