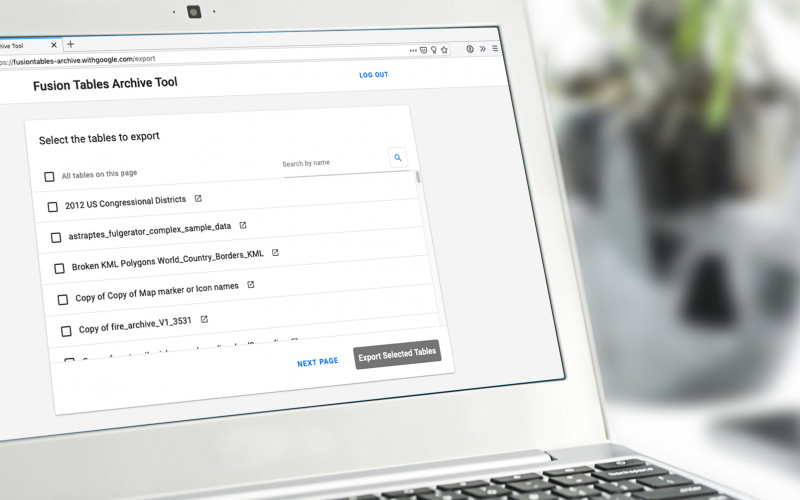 Insights |
Google Fusion Tables: Migrate your maps with the Archive Tool
After nearly 10 years, Google Fusion Tables will be discontinued on December 3, 2019. With our Archive Tool, you can export your data and migrate your maps.
Google Fusion Tabels Archive Tool
In late 2018, Google announced that the free data visualization tool Google Fusion Tables would be discontinued. ogether with Google, we have developed the Archive Tool to provide Fusion Tables users with an easy way to download their data and recreate their visualizations.
With the Archive Tool, data sets used in Fusion Tables can be exported to Google Drive for further use. Based on this data, the tool automatically creates a visualization with Google Maps that is as close as possible to the original Fusion Tables visualization. This map can then be embedded directly or further edited via a code snippet.
Visualizations via the Archive Tool are done with deck.gl, an open-source library for data visualizations, designed specifically for mapping. In a detailed tutorial, our developer Robert explains how data sets can be visualized with Google Maps, deck.gl, and Google Sheets.