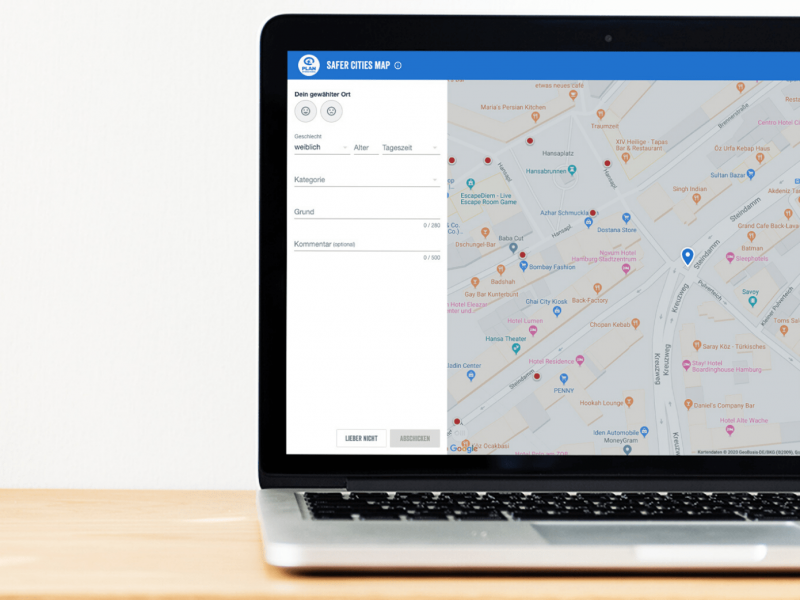 Insights |
Interactive maps for a more sustainable world
Online participation via interactive maps has been used in urban development for some time. Now companies and NGOs such as Greenpeace are also recognizing the potential of interactive maps to retain customers and engage fans.
Reach and engage Millennials and Digital Natives
Many of those born in the 1980s and 1990s also have a high awareness of sustainability and meaningfulness. They expect commitment from companies and join movements that they believe contribute to a better world. Millennials also have a strong need to share their beliefs, experience and knowledge with their community.
Publicity through engaged communities
It is precisely this target group that is to be reached and inspired with the help of digital platforms. To raise their awareness of sustainability, companies and NGOs like Greenpeace use digital platforms where people can contribute their knowledge, get involved and inform themselves in a simple way. For example, Greenpeace's Reuse Revolution Map is an interactive map on which every user can enter shops and places that sell unpackaged food or offer a way to fill their water bottle with tap water.
Another example of a community-based map is the Safer Cities Map from Plan International. The organisation enables girls and young women to mark places in their city where they have had positive and negative experiences.
NGOs: Increasing trust through greater transparency
NGOs and foundations that want to make the use of donations more transparent can also use storytelling on the map to bind existing supporters and attract new donors. For example, an organisation such as UNICEF can use an interactive map on its website to inform and engage its target groups: For this purpose, facts and emotional content such as interviews, photos, videos or reports on individual projects or a specific region are integrated. Using an integrated payment function, the website visitor could donate directly and immediately for this purpose - with the advantage of seamless interaction and potentially higher conversion.
Our latest cases in this area:
Reuse-Revolution-Map for Greenpeace e.V.
Safer Cities Map for Plan International
Contact:
Linda Schaumburg
040 6094661-19