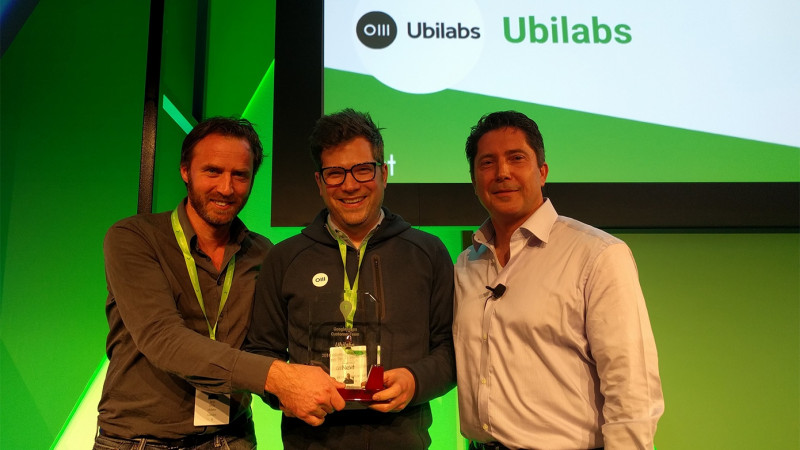 Insights |
Next'17: Ubilabs Receives Google Cloud Partner Award
Above and beyond for our customers – that's how Ubilabs realizes their geo technology projects and supports their customers. At this year's Next'17 in San Francisco, Google Cloud not only had more than 100 announcements, they also awarded their partners, recognizing their commitment to customer success.
Partner Success
Having been a Google Cloud Premier Partner for several years, it is our mission to provide our customers with the best solutions regarding consulting, product development, and support when it comes to map applications. With the Google Cloud 2016 EMEA Partner Award for Maps Customer Success, Google Cloud recognized our demonstrated sales, marketing, technical and support excellence. Having also achieved our status as Google Cloud Premier Partner again this year, we are looking forward to a successful 2017 with exciting map projects.
100 Announcements in Three Days
Three days of keynotes, more than 200 sessions, and four summits – Google Cloud Next'17 was full to the brim with exciting news and announcements. One session that really resonated with us was "Preventing Overfishing with Machine Learning and Big Data Analytics", in which speakers Amy Unruh and David Kroodsma introduced the Global Fishing Watch project. It monitors the fishing patterns and activity of over 100,000 vessels and visualizes the data on a map, all with the goal of reducing overfishing across the world. The project shows how combining big data, complex analyses, and detailed geo data visualizations can bring about powerful tools.
Apart from its use with regards to map applications, we were also intrigued by the progress of machine learning in other areas. Several new technologies facilitate the development of machine learning applications in the cloud, opening up completely new perspectives, such as artificial intelligence streamlining and improving customer service.
Our third highlight session-wise was API.AI. With this platform, Google allows the development of custom extensions for the Google Assistant. Via natural language the Assistant helps users get things done.