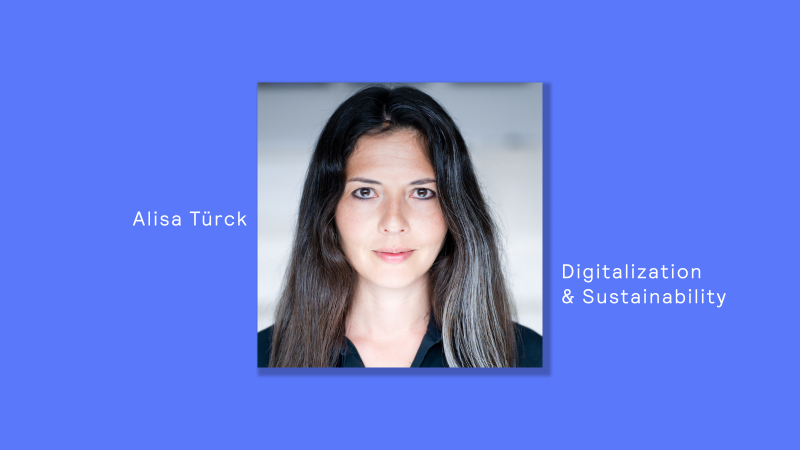 Insights |
Alisa Türck: Successful change processes in companies
Interview with Alisa Türck (CEO & Founbder Türck GMBH - The Game Changer Company)
Alisa Türck is CEO and Founder of the top management consultancy Türck GmbH - The Game Changer Company. With her company, she supports owners and management in transformation processes on the way to a digital and sustainable age. In this interview, she talks about the challenges of implementing change processes and the data needed for more sustainability in companies.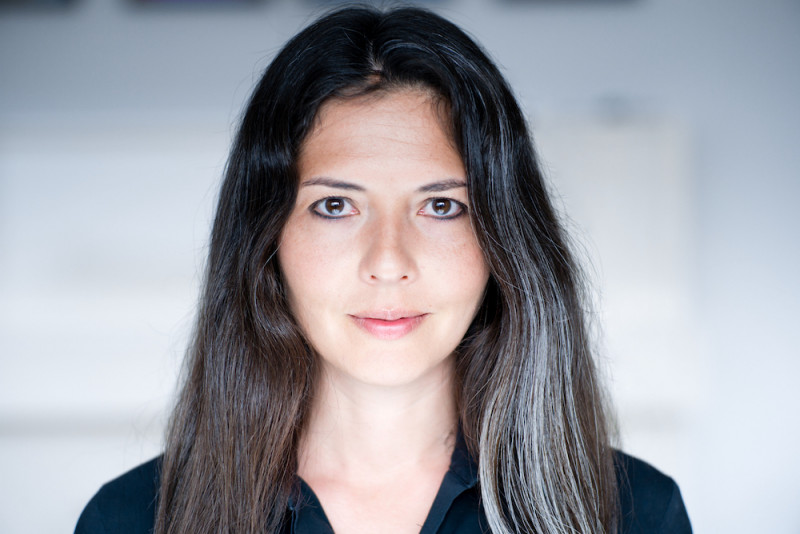 Alisa Türck has been supporting and managing digital projects for companies for over 20 years. For 14 years, she built up and shared responsibility for the digital division as managing director in one of Germany's largest independent agency networks.
After her time at the agency, she decided to become active as an entrepreneur. One of her first projects was to build a corporate startup in Silicon Valley in the field of data technology for the telecommunications market leader Ericsson.
In 2017, Alisa Türck founded the top management consultancy Türck GmbH - The Game Changer Company and advises and accompanies entrepreneurs in change processes and transformations on their way into the digital and sustainable age.
Alisa, you are the founder and managing director of "The Gamechanger Company" - can you briefly explain what that means for you in specific terms? 
We advise companies, especially owners and management of different companies, on how to position themselves for the future, both in the area of digitalization and in the area of sustainability. Players like Google, Apple, Facebook and Amazon have not only turned the digital world upside down, but have also transformed large parts of many industries, literally changing the "game" and the rules of the game. 
The new EU directive with its accompanying new reporting requirements also poses major challenges for companies. Companies are often overwhelmed with these new requirements and rules of the game. We help them with the transformation of their companies to understand the game changers and, in the best case, to become a game changer themselves.
What specific questions and concerns do customers approach you with?
The most common question is usually very generic, for example, "We want or need to become more digital and sustainable, can you support us in the transformation process?" 
There are also companies with clear visions and goals that need support in setting up the right infrastructure and selecting the appropriate technologies, processes and service providers. In this case, we don't see ourselves as pitch consultants, but rather as customer consultants, as we also accompany them through the selection process during implementation, are involved in team building and personnel issues, as well as organization building.
From which areas of the industry do you receive the most inquiries?
Our customers come from completely different sectors. Therefore, there is no customer focus. We advise many clients from the B2C sector, as we have a deep understanding of customers, target groups and customer centricity. However, there are also B2B customers whose requirements are very similar - for example, the development of new business models, digitization of processes or the implementation of a sustainability strategy.
What positions do your contacts on the customer side usually hold? And in which departments are the decisions made?
The decision to initiate a change process in a company is usually made by owners or CEOs. Recently, we have also observed that the initial impulses come from the supervisory boards, other stakeholders, or the capital market or investors. 
Why are sustainability and digitization so closely related for many companies - where are the most important points of intersection between the two goals? 
Up to the present, the two topics have been considered separately in the companies and have also been approached separately. However, both areas are always subject to a change process. And the strategic approach and implementation of these important topics are usually the same. We have found that transformation always starts with the people. Without the employees of a company, there can be no successful transformation.
Looking to the future, however, digitalization and sustainability will also become more closely intertwined - digitalization can scale the implementation of sustainability and thus accelerate it significantly, for example via software, automation of processes, data collection and faster evaluation options.
What are the biggest challenges for companies today when it comes to digitalization or sustainability? 
The biggest challenges companies face are in implementing transformations. Since most companies have never gone through a transformation, a good strategy alone is not enough. Transparent communication with employees is essential. For many managers, this in itself is already a change process and requires a new management style. It also requires patience and time. A successful transformation usually takes several years and is only possible with sufficient employee training.
A completely different aspect is the fact that companies today view the topics of sustainability and digitization separately from one another. Sustainability has so far played no or very little role in digitalization, e.g., what kind of electricity does the cloud provider use, how can data volumes be reduced instead of generating more and more data. It is not the volume of data, but the quality and the evaluation options that are crucial. 
And the most important aspect is that companies must become more aware of their social obligations above all. It is no longer about generating as much money as possible in the short term. It is more important to build a sustainable company that is fit for the future. 
Only sustainably positioned companies that meet all the requirements will not only obtain the necessary capital in the future, but also attract the right talent to be successful in the future.
How important is data in the implementation of sustainability goals? 
Data plays a central role; without data and KPIs (key performance indicators), sustainability cannot be implemented in companies. The new CSR directive and CSR reports in particular are primarily about data. However, this data is currently almost not available and will have to be collected and analyzed over the next few years.
Exactly what data is needed? And where does it come from?
CO2 emissions data is needed in all areas and from all service providers. So far, however, this data simply does not exist. Many smaller companies do not know the CO2 value for their company, their products and their service providers. There are still no uniform standards for calculating the values, and it is often up to the companies' scope for interpretation as to which values they include and which they do not.
Could you give examples of this from company practice?
For example, we are currently building up a database for emission values in the communications industry with Media4Planet. On the one hand, this includes media companies such as Meta or RTL, media such as Instagram or NTV, and on the other hand, the placement of units and advertising formats such as video versus image versus text. But it also includes operating the media, producing the content, and producing the advertising. There are already initial databases, but they are still very rudimentary, since - as I said - most companies have yet to collect their values themselves.
What tips would you give start-ups to help them position themselves ideally in terms of sustainability and digitization from the outset?
Start-ups should make sure that the management and founders are team-diverse, as are the investors. In addition, start-ups, just like companies, can make sure that they choose a visual language for their pitch decks that portrays men and women equally. We regularly receive pitch decks that do not even include the topic of sustainability. Many investors already pay close attention to the fact that start-ups already have a sustainable basis and do not work from the outset according to old patterns, especially in the area of diversity or sustainability.
Companies gain valuable insights through the processing and analysis of data. What could they do to pass on this knowledge and make the general public even more aware of sustainable issues?
Companies are multipliers - through their employees, customers and service providers, they have a high sphere of influence that they should use every means at their disposal. On the one hand, this can be done through transparent reporting of the targets achieved, emissions saved and impacts. On the other hand, sustainability can be accelerated primarily through collaborative working. This includes, above all, data and knowledge sharing. And data alone is not enough; only a simple and comprehensible visualization conveys the essential findings.