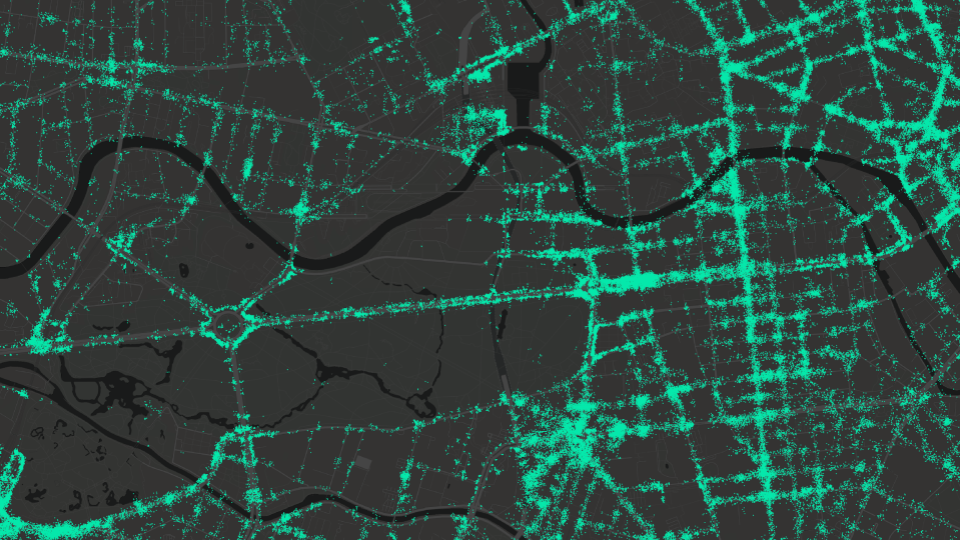 Data fuels shared mobility providers
How shared mobility providers use data to develop sustainable business models
What was still a new business field a few years ago has quickly developed into a complex industry with its own challenges: Shared mobility is multimodal and innovative and omnipresent, especially in urban areas. To ensure that sharing providers are and remain fit for the future, they should do one thing above all: Make targeted use of their data. With a suitable data strategy and the development of a proof of concept, we helped sharing providers to make their mobility services even better.
Data as fuel for the shared mobility sector
Mobility gives rise to data. And data leads to better mobility - if providers and service providers manage to make targeted use of it. But collecting, processing and evaluating the data that is generated requires expertise in the areas of location data and the cloud. As data analytics specialists and cloud providers, we have developed solutions for leading shared mobility providers that help answer key questions about mobility services on the basis of data:
Where were our services used last week?
What is the current mobility demand for our various services?
Where will demand be highest next week?
How can I optimize my service area?
Commercial success through data insights
But how do shared mobility providers succeed in improving their services with their own data solution? Big data alone is not the key to success. Only with a suitable strategy and the right tools is it possible to make the data accessible and gain insights. This is where we come in as an IT partner.
In the first step, we use a data warehouse solution to ensure that useful data is aggregated and prepared for further processing. Individual dashboards help with monitoring and make current usage data transparently accessible. Our analysis tools then enable evaluation. They provide insights into past and current usage and reveal trends and anomalies:
Current fleet utilization
Fleet idle times
Typical traffic routes and commuting patterns
Hot spots in utilization
Differences in usage by time
On the one hand, this provides sharing providers with an up-to-date overview of the utilization of their fleet and allows them to react to acute changes and usage trends in real time. On the other hand, the collection and analysis of historical data not only provides a view of past usage patterns. Through the use of machine learning technologies, future optimization potential can also be derived.
Shared mobility providers can use these insights strategically to gain a competitive advantage. By improving existing services, optimizing processes, further developing their business model and bringing new services to market more efficiently, they not only work more economically, but also increase customer satisfaction.