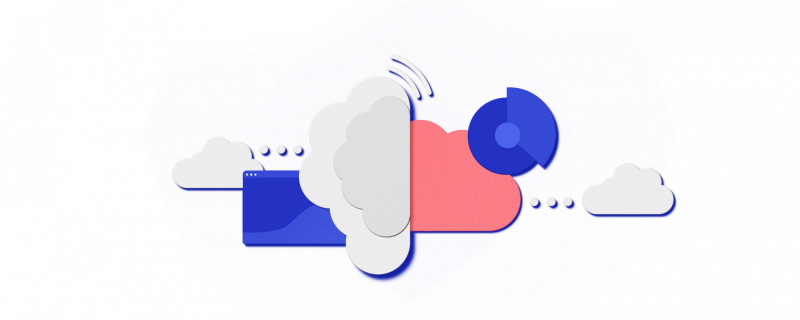 Google Cloud Updates
Here you find a monthly summary of the latest updates of the Google Cloud Platform
Updates August 2023
From August 29 to 31, Google announced no fewer than 161 updates to Google Cloud Platform and beyond at CloudNext. We have briefly compiled our top 6 innovations:
Duet AI for Google Workspace out of preview
Google is now making its AI capabilities available to everyone via Google Workspace as well. As always, this can of course be tried out in a 14-day trial. Duet AI will be supported in many products in the future. In Google Slides, for example, images can be generated with a simple click, which can be used directly in Slides and even customized. In Google Sheets, there is the "help me organize" function: This lets you generate entire templates to get your task done even faster. There is a lot more beyond that. Below are the two most relevant links to learn more: here and here.
Vertex AI Search and Conversation out of preview
First, the two products are out of Preview and generally available, and second, Google has renamed the two products. Until recently, they were known as Enterprise Search on Generative AI App Builder and Conversational AI on Generative AI App Builder. Of course, there are new features for both products as a result. There is now a "Multi-turn Search", which means that the search can be continued in the future if the result is not yet satisfactory. There is no need to start a new search, but it can be specified in a conversation with the search function. Another feature is the Vertex AI extensions, which can connect the AI directly to existing systems such as Salesforce, Confluence and JIRA. Data can be used much more easily this way. Read more.
New models in the Vertex AI Model Garden
Google has made new models and tools available for the Vertex AI Model Garden. These include Llama 2 and Code Llama, which are primarily developed by Meta. These are now available for anyone to use in the Google Cloud as well. In addition, Google has improved some of its own models, PaLM got a larger context window. The new 32,000 tokens can be used to evaluate larger documents. The model around images, Imagen, got a watermark function, so images generated with Imagen can be identified at any time. Read more.
Duet AI in preview for Looker, BigQuery and Dataplex
Duet AI is also now available in Google Cloud's Data Analytics products. First in preview, the AI launches in Looker, BigQuery and Dataplex products. In Looker, there will be a feature where you can "talk" to Looker using a chat window. Google refers to this as a virtual data analyst to whom you can ask questions about data and analysis. Google has now integrated BigQuery more closely with Vertex AI. This makes it much easier to run Generative AI on big data directly in BigQuery from now on. Read more.
New tool for BigQuery
In BigQuery, the biggest new feature is BigQuery Studio. This is a new interface in the Google Cloud Console where analytics, data engineering and predictions will take place in the future. Read more.
Duet AI also in the Security Command Center
AI is also playing an increasingly important role in security, including at Google. In the future, Duet AI will also be used in the Security Command Center. There, it is supposed to reduce complexity and help users more quickly recognize what is going on in the environment and whether it needs to be reacted to. The AI can identify where problems are occurring and give the user a collected overview of all affected components directly. Read more.
All updates from CloudNext are available on the Google Blog.
Updates July 2023
Cloud Run Jobs Runtime Limit Raised
Cloud Run Jobs now support significantly longer running jobs. These can now run for up to 24 hours. Read more.
More regions for Log Analytics
Log Analytics in Cloud Logging now supports new regions, making it available in almost all regions. Users can update their buckets to use Log Analytics in Singapore, Montréal, London, Tel Aviv, and Mumbai. Read more.
Data Residency available for Cloud Deploy
Cloud Deploy is now represented among Google Cloud services that can be configured to meet data residency requirements. This means that data is only stored and processed in pre-selected regions. Read more.
June 2023
Dataform is out of the preview
Dataform has been out of preview since June and is now fully ready for production use. The tool enables the complete management of SQL pipelines in BigQuery. These can be developed and rolled out in Dataform. Version control is also included. This means that the lifecycle of such pipelines can be mapped completely in one tool. Read more.
Customers can book SCC themselves
Recently, customers have been able to book the premium version of the Security Command Center (SCC) themselves via the console. This can be done without commitment and with flexible pay-as-you-go pricing. Read more.
Updates May 2023
Premium pricing for SCC is becoming cheaper
Security Command Center (SCC) premium pricing will be 25% cheaper at the project level. This affects customers who use SCC to secure Compute Engine, GKE Autopilot, App Engine and Cloud SQL. Read more.
New filter options for Log Analytics in Cloud Logging
Google has introduced the ability for Log Analytics to restrict queries by date and time, providing the same functionality already known from Logs Explorer and Metrics Explorer. This also includes options such as presets, customizable start and end times, and relative times. Read more.
Cloud Workstations now available as GA
Cloud Workstations, which provide a fully managed and fully integrated development environment in the Google Cloud, are now GA. With these, developers can be productive very quickly and have an environment that is permanently stable and up to date. Read more.
Updates April 2023
New Generation of Confidential VMs
A new generation of confidential VMs called "AMD Secure Encrypted Virtualization-Secure Nested Paging (AMD SEV-SNP)" is now available in private preview. This provides a confidential computing technology available on general N2D machines, built on top of memory encryption and offering new hardware-based security protections such as strong memory integrity, encrypted register state and hardware-assisted remote attach. You can sign up to participate here.
BigQuery change data capture (CDC) in public preview
The BigQuery Change Data Capture (CDC) feature is now in public preview. This feature is fully managed and provides a method to process and apply UPSERT and DELETE operations directly to BigQuery tables in real-time. Read more.
Manage Log Analytics with Terraform
It is now possible to configure Log Analytics in cloud logging buckets and BigQuery datasets using Terraform modules. The following modules can be used for this purpose: google_logging_project_bucket_config & google_logging_linked_dataset.
Updates March 2023
Google Workspace more useful through AI use
Google has announced plans to make more use of AI in future versions of Google Workspace. This will allow emails to be replied to, summarized and prioritized. In Docs, you'll be able to brainstorm, proofread and rewrite. In Chart, workflows can be generated to get things done. And a lot more beyond that. A preview can be found here.
Spanner gets read replicas and zero-downtime moves
Google has added new features to Spanner. First, read-only replicas can now be configured. So clients in any region get best latencies. Secondly, there is now the possibility to adjust the configuration of Spanner without downtime. Google takes care that the database is continuously available. Furthermore Google has adjusted the prices for multi-regional configurations downwards. Read more.
Updates February 2023
Security Command Center (SCC) Project-based and pay as you go
For those who like to ensure security in their Google Cloud environment, the Security Command Center is a good solution. Until now, this was accompanied by a relatively rigid pricing model and a booking for the entire cloud environment. Google now offers much more flexible and possibly also more cost-effective options. On the one hand, SCC can now also be booked for individual projects. And with a new pay-as-you-go payment option, there is more flexibility instead of long commitments. Read more.
Google Event: Data Cloud & AI Summit on 29 March
Google has announced a digital event for the cloud and AI space. It will showcase the latest developments and products for IT leads, developers and data professionals. Google will also share how other companies are dealing with challenges in these areas and what solution will yield the best results. Click here to register.
Confidential GKE nodes have reached GA status
For compute-optimized C2D VMs, there are Confidential Nodes in GKE. These have now reached GA status. This means that the use of Compute in the Google Cloud can be secured and protected a little further. The corresponding hardware offers encryption of the data in the RAM to additionally prevent data leaks. Read more.
Updates January 2023
Guide for the use of fast and cost-efficient Dataproc jobs
Google has published a Dataproc Guide on its blog. This explains how Dataproc, i.e. the Google Cloud Service to run various Apache tools, can most effectively be used. In particular, the authors address the optimization of existing clusters so that they generate less cost for the same result.
Guide for a reliable infrastructure design in the Google Cloud
This second guide from Google describes how to design and build infrastructure in the Google Cloud. The focus of this guide is a stable and reliable environment that can accommodate outages. It explains the differences of Google Cloud Datacenter regions and zones and how to make the most use of them in a design. 
General Availability of GPU Pods for GKE Autopilot 
Workloads that leverage the use of a GPU can now be used in GKE Autopilot. For example, this could be ML training, video encoding, or other jobs. Read more.
General Availability of Kubernetes v1.26 for GKE
The new Kubernetes version 1.26 is now available on GKE. This allows customers to deploy all the new features in the release and use the latest version. Google Cloud has set a goal of making a new Kubernetes OSS release available to customers within 30 days. Read more.
Updates November 2022
Popular trainings on Coursera free for a short time
Until the end of the year, some popular courses and trainings on Coursera are available to everyone for free. With this offer, both technical and non-technical are available to everyone. Certificates can also be taken afterwards. Read more.
Apigee Repeats Leader in 2022 Gartner Magic Quadrant for API Management
For the seventh year in a row, Apigee is a Leader for API Management. At a time when APIs are becoming increasingly important, Google continues to lead the market with Apigee. Through Apigee's innovations, enterprises can better manage their APIs, make them more secure, better integrated, and developers can better interact with them. Read more.
Updates October 2022
Guide for BigQuery and Log Analytics
Google created a guide for using Log Analytics with BigQuery. It compares the two solutions and shows the path from logs in BQ to Log Analytics with BQ. Read more.
General Availability of IAM Deny 
IAM Deny works like a guardrail for permissions. Using IAM Deny policies, access to specific Google Cloud resources can be restricted or denied depending on account properties, resource types and permission used. Administrators thus have another tool to increase security. Read more.
Cloud Spanner Lock and Transaction Insights
The new Cloud Spanner Lock and Transaction Insights features provide insights into lock conflicts and transactions with preconfigured dashboards. The dashboards make troubleshooting conflicts easier and enable troubleshooting of a slow database. Read more.
Updates September 2022
New product Cloud Logging - Log Analytics
Google Cloud presented a new product in preview that combines the benefits of Cloud Logging and Big Query. With Log Analytics, the logs available in Cloud Logging can be analyzed in Big Query. In doing so, the logs do not have to be re-imported, but can be used directly from Cloud Logging by Big Query. Read more.
Datastream News
PostgreSQL databases can now be used for Datastream. This feature is available in public preview. Read more.
Billing for data volumes in Datastream is now based on pricing tiers. The more data in total is added to the system, the lower the price per GB will be. Read more.
Pub/Sub Monitoring Dashboards
The Pub/Sub Monitoring Dashboards are now available in the GCP console. The dashboards, which provide helpful insights into the status of services, can now be viewed and edited in the Google Cloud Console. Read more.
New pricing model for Apigee
Previously, Apigee could only be used via completed subscription. Now the offering can also be obtained via pay-as-you-go. Google is thus offering a much more flexible model without a long-term commitment. The threshold for testing the offer is much lower than before. Read more.
Updates August 2022
2nd generation Cloud Functions are now generally available
The new generation of Cloud Functions offer a wider variety of workloads, more compute power, granular controls, and and all-around improved developer experience.
Kubernetes and Skaffold configurations can now be viewed and compared in the GCP Console.
New "Easy Mode" in Cloud Deploy
Cloud Deploy now offers an "Easy Mode." With this, the skaffold.yalm file can be automatically created from a Kubernetes manifest. The feature can be used via the Command Line and the generated file is optimal for learning and presenting GCP Cloud Deploy.
Stop Cloud Deploy's Delivery Pipeline
Cloud Deploy's delivery pipeline can now be paused. If a problem occurs with a release, the pipeline can now be paused to ensure no further action happens.
New flag in Cloud SQL prevents accidental deletion of instances
Cloud SQL now provides a way to prevent accidental deletion of an instance by setting another flag. The flag is set by default and if it is active, then it must first be deactivated in order to delete an instance of MySQL, Postgres or a SQL Server. This way, such an instance can no longer happen accidentally.
Bigtable-BigQuery Federation is available as GA release
This allows queries to be made from BigQuery directly from Bigtable. No ETL is required for this.
BigLake is available as GA release
This tool can be used to leverage data from multiple sources. BigLake can work with multicloud data, data stores, "data lakes" and warehouses.
Updates July 2022
PostgreSQL compatible interface for Cloud Spanner
Postgres has become increasingly popular over the past few years. The database management system is used in many open source projects and custom software. With the new interface, the advantages of Cloud Spanner are now also accessible to developers with Postgres expertise. Google's SQL database offers fast, worldwide consistency, scales almost endlessly, offers 99.999% availability and requires no maintenance.
New Google tool to compare services from different cloud providers
Google's comparison tool provides a quick overview of generally available services in the cloud. It offers practical help for users who are familiar with Azure, for example, and are looking for a corresponding product in Google Cloud Platform, or for users who want to migrate to GCP with Azure or AWS Clouds.
Best practice for incorporating cloud security early
This article from Google describes the important role of considering security and privacy early in the planning of cloud projects and presents some best practices with Google products.
BigQuery BI Engine update: Preferred tables
In BigQuery BI Engine, "preferred tables" can now be defined, for example specific tables from which data is frequently needed or from which the data should be available more quickly. These are prioritized and query performance is improved. This saves resources and costs compared to caching all tables in BI Engine.
Current Consumption available in the GCP Console app
In the GCP Console App you can now also access the billing information of your current console consumption.