Insights |
BigQuery: New pricing tiers for more flexibility
Interview: What changes are coming to customers
At the Data Cloud & AI Summit, BigQuery recently unveiled three new pricing tiers - Standard, Enterprise and Enterprise Plus - for its data platform. With these pricing models, companies can now choose the price-performance option that suits them, giving them the flexibility and predictable costs they need.
In this interview, Florian Basting, Customer Engineer Google Cloud at Ubilabs, explains how the new pricing models can help companies with their individual workload requirements.
What do the price and product changes look like at BigQuery?
Google has both adjusted pricing and provided new features for BigQuery. Google retains the separate billing of compute and storage costs, which continues to set it apart from its competitors. For compute, there is now a feature called Autoscale that can automatically adjust usage, and therefore cost, to actual demand in order to scale as efficiently as possible.

From now on, storage with compression can also be used for the storage part. This mechanism is already known in the storage sector and saves considerable amounts of storage space through intelligent storage and the removal of duplicate data. Although the Compression variant is more expensive, it has a lot of potential to actually save costs in the end due to the high savings in storage space.
And what about the cost of BigQuery?
The OnDemand rate, which new customers like to use as an entry point, is now 25% more expensive.
In addition, Google has made changes to the flat rate prices. The previous flat rate and commitment options have been replaced by the new BigQuery Editions. These are divided into Standard, Enterprise and Enterprise Plus options, each offering different features and costs.
The costs in the table are for pricing in the US. Click here for more information on country-specific pricing.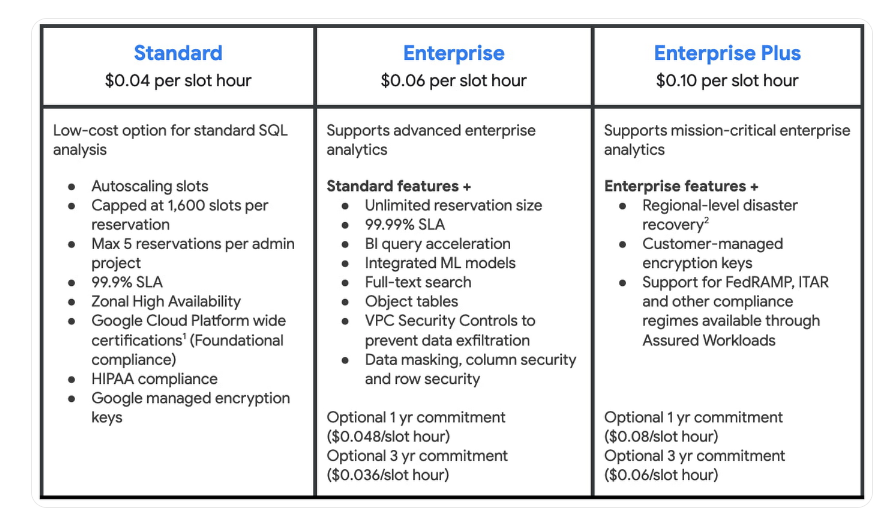 Customers have the option to commit for one or three years on the Enterprise variants to reduce their costs as usual.
How do the new prices affect our customers?
Customers who have a high proportion of OnDemand Compute costs will notice the price adjustment on their bill. We will be happy to analyze usage together and check whether a flat rate is worthwhile.
In the storage area, only new billing options have been added and the previous storage offerings have remained unchanged. Nevertheless, we recommend checking whether costs can be saved by using Compression.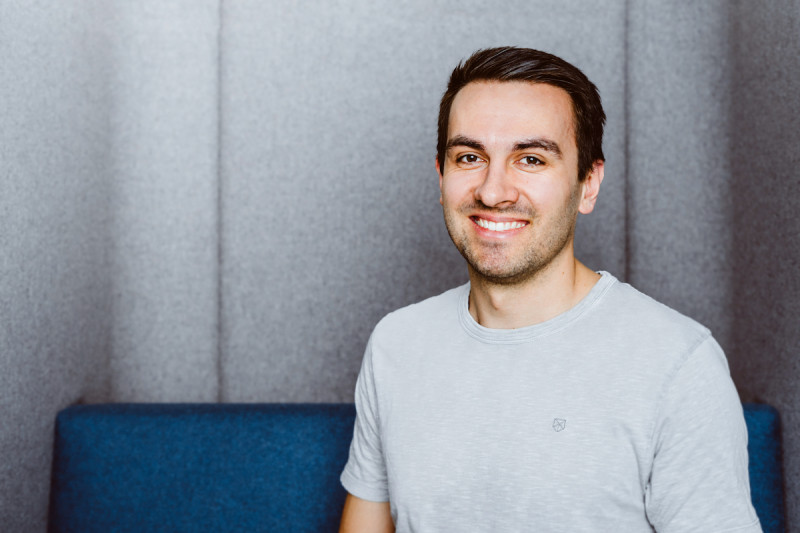 Your contact
Florian Basting has been a Customer Engineer Google Cloud at Ubilabs for almost a year and with his expertise he serves as the technical interface between our sales and account management colleagues and our customers.
He is happy to help with questions about the new BigQuery pricing models. Together in a call, we will also be happy to go through the options with you and look for potentials to save additional costs.
Schedule a video call
If you have any questions, fell free to conact us!