Homeless people are often isolated and have a hard time participating in everyday activities like food shopping or going for a coffee. That's why the aid organization KARUNA in Berlin assigned us with the task to add a wallet function with its own digital currency to the aid app Mokli. This enables direct donations and a new form of integration.
Integration into everyday life is almost impossible for homeless people
People without a permanent address do not have the financial means to shop where others do. Often, the young homeless people prefer to remain among themselves because of the critical looks they receive.  Participation in normal life no longer seems possible due to exclusion from society. Psychological problems, addictions or fear of robbery make it even more difficult to deal with money in a healthy way. Street workers and people in need always face the danger of being robbed if they have money with them.
To escape this vicious circle and strengthen the autonomy of homeless people, KARUNA launched a digital currency, the Karuni.
A digital currency empowers autonomy and integration
With the Mokli wallet function, we developed a web application that enables transactions with a digital currency, based on the cloud SQL database for transactions and users. The payment system is accessible through the Mokli app. With the digital currency Karuni, people in need can shop at selected partner cafés and eat or drink a coffee in a safe environment without having to deal with dismissive stares - something that cannot been taken for granted until now.
This increases the personal responsibility of homeless people and at the same time provides a kind of self-protection when spending money, since purchases can only be made in interaction with other people in selected cafés. The creation of a new form of direct donation in the Wallet app also strengthens confidence that donations will arrive safely.
Digital currency as the key to social innovation
The Karuni currently helps homeless people nationwide to integrate into everyday life and provides additional security for people in need. But a digital currency could be thought of much further and used, for example, to provide access to public facilities for people in need:
Digital currency can revolutionize the social sector because it offers the opportunity for true inclusion, and there are many potential use cases such as public transportation or social welfare. During the pandemic, we were faced with thousands of people who could not afford food and had to distribute money to large crowds on the streets. Now, KARUNI as a digital currency can provide security and dignity to people in need.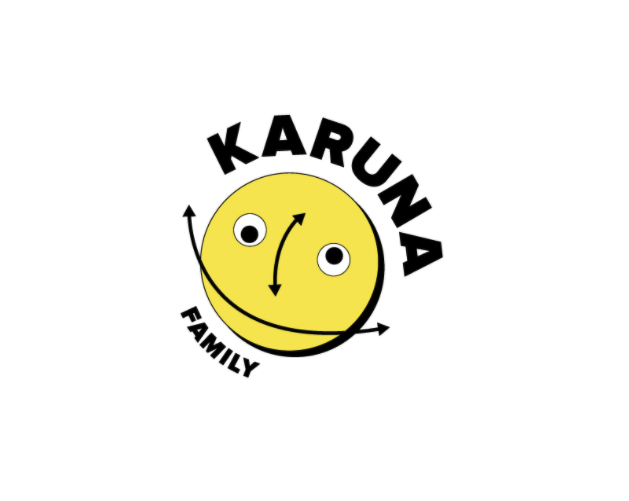 Background
The aid organization KARUNA in Berlin supports children and young people in difficult life situations. Karuna not only looks after and advises the young, often homeless people in need, but also sees to it that they can organize their own help at short notice. To make this possible, the help finder app Mokli project was launched in 2017. The project won the Google Impact Challenge and in the course of this, we developed the Mokli app together with Karuna as a Google partner. It offers a directory of over 3,500 help facilities throughout Germany.
Here you can support the project